Please go to the above link to find out whats currently going on in CSMA, current events, planned
events, or to just hook up with some Members.
KnightFire's AWESOME 1993 Formula
Car Of The Week for 11Feb01 - 18Feb01

Click photo to visit COTW owners HomePage
Car of the Week Information
Please send a photograph of you car to the CSMA webteam to be considered for COTW on the CSMA webpage. With the photo include email address, homepage address, and pertinent car data.

Thank you,

The CSMA Web Team
Send Email to CSMA WebMaster


Use the Navigation bar at the top of this page to view the other pages of CSMA
Thank you for visiting!!!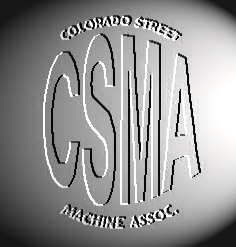 CSMA Logo
This is one of the CSMA logos, to choose your favorite,
please visit The CSMA Logo Page


Email Web Master